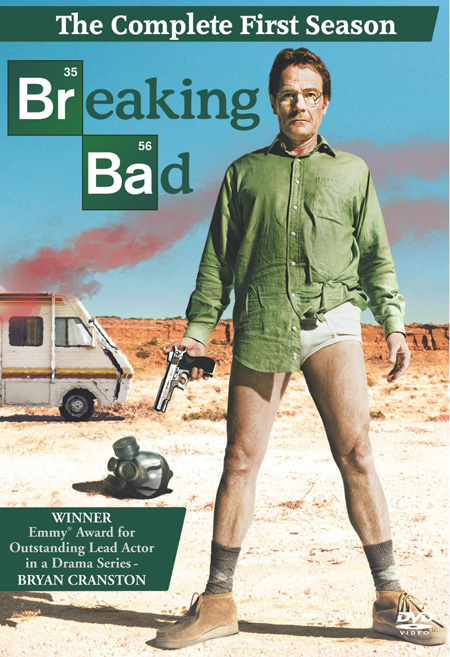 In the cable show
Breaking Bad
, Walter White is a high school chemistry teacher who is diagnosed with lung cancer and decides to supplement his income by producing and selling crystal meth. Playing like a darker version of
Weeds
,
Breaking Bad
follows Walt's relationship with his family and his dealer (and former student) Jesse. Breaking Bad, which stars Bryan Cranston (from
Malcolm in the Middle
and
Seinfeld
) will start its third season on AMC in March and has won 4 Emmy awards (while also being nominated for many more). We've got the first season on DVD, and if you'd like to take a dark (and often humorous) look at getting by in America, you may want to give it a shot.
---