Serious business, serious business and a bit of, uh...monkey business? this week. The top grossing film of 2014 has arrived on DVD in the form of American Sniper. We also have the much-praised Russian film Leviathan. Not to mention the cinematic adaptation of that publishing sensation known as Fifty Shades of Grey. Need a stiff drink after all of that? Understandable, much as we can't help you. But if you need some more carefree entertainment, try the first two seasons of Inside Amy Schumer, or the final go-round of t.v. powerhouse Glee.


AMERICAN SNIPER

A major success for director Clint Eastwood, American Sniper is based on the life and autobiography of Chris Kyle, the deadliest sniper in U.S. military history. Academy Award nominee Bradley Cooper plays Kyle, whose return to domestic life is nearly as daunting as the tense and deadly work of his military tours of duty in Iraq. We have several copies of American Sniper in regular DVD and one in Blu-ray.





FIFTY SHADES OF GREY

Based on the novel by Dostoyevsky...er, E.L.James, Fifty Shades of Grey is now available in regular DVD and Blu-ray.
ORANGE IS THE NEW BLACK,SEASON TWO

Orange is apparently still the new black for the second season of the very popular Netflix series. Learn more about what put Piper behind bars, not to mention the back stories of more the female inmates at the Litchfield Federal Prison.
After 121 episodes and a whopping 728 musical performances, the New Directions Glee Club and all the students and faculty at William McKinley High School have exited stage (or t.v. screen) left. Catch up with or relive the final season of
Glee.


INSIDE AMY SCHUMER, SEASONS ONE & TWO

Comedian and actress Amy Schumer stars in this Comedy Central series, a mix of sketch comedy, stand-up and street interviews. The general consensus is that the entertaining show really hits its stride in season two. Very much one for adults, Inside Amy Schumer is the winner of a 2015 Peabody Award.


Also new: CALL THE MIDWIFE, SEASON FOUR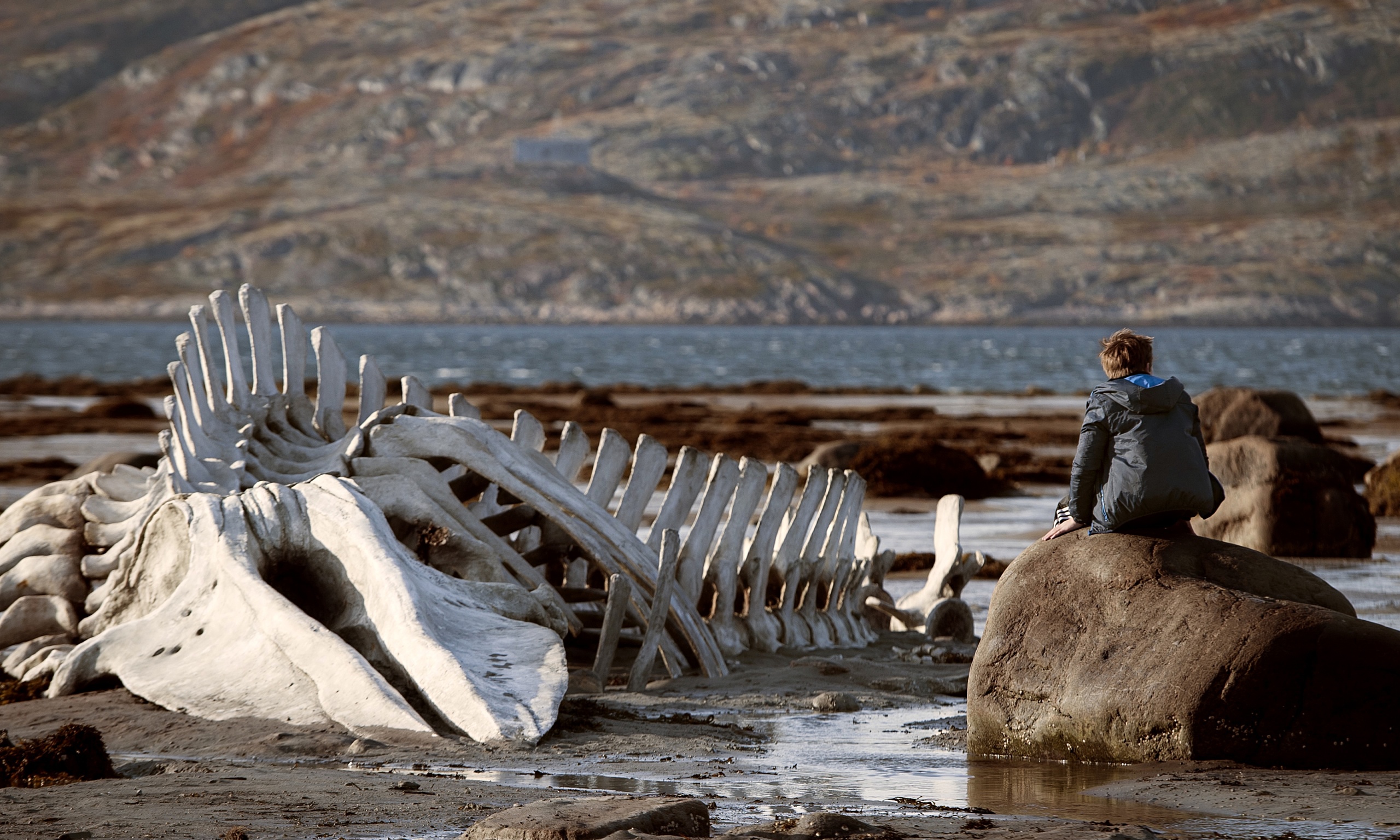 An Academy Award nominee for Best Foreign Language film, Leviathan has a setting in contemporary Russia, but undertones and storylines which some see as biblical. Things are not going well for Kolya. As a corrupt mayor eyes his property, life promises to get more difficult. He calls upon an old army buddy and lawyer to help him, but with friends like Kolya's....A bracing satire of contemporary Russia set in the rugged and beautiful landscape along the Barents Sea.

No,
Girlhood
is not a French, female remake of Richard Linklater's
Boyhood
. Instead,
Girlhood
is thoughtful a coming-of-age story focusing on Marieme, fleeing a difficult home life in the outer suburbs of Paris to join a group of free-spirited girls.

DAY OF THE OUTLAW

Can those perpetual adversaries - cowboys and ranchers - unite to save a town against a gang of outlaws? Such is the conflict in Andre de Toth's stylish western Day of the Outlaw, which stars Robert Ryan and Burl Ives.



Also new: Alred Hitchcock's last British film, JAMAICA INN.
The
Case Against 8
offers a behind-the-scenes look inside the historic case to overturn California's ban on same-sex marriage.
db
---